The Passion Gene: A New Insight Into the Works of Louis de Savy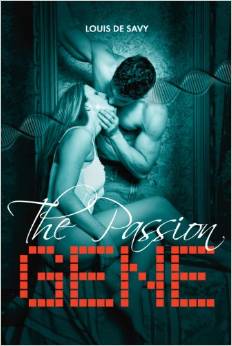 The Passion Gene marks the first novel written by Louis de Savy. From an Anglo-French family, Louis has been involved in conflicts of medicine and politics that have enriched his knowledge of such matters, encouraging him to put pen to paper with inspiration from his medical background.
He studied medical science in London and later became a highly regarded hospital consultant. Louis de Savy has experienced controversial medical situations in a number of locations over the world, which helped him to gain a wide perspective on health care issues. During this time, he was shocked to spectate the NHS using being used by governments as a 'political football' and undoing previous policies of healthcare as it continued. Savy's previous experience in writing includes writing about medical advances in journalist articles and books. His choice to turn to fiction writing came in his retirement, the subject being one that has always fascinated him; The Passion Gene studies the hidden destinies imposed on us by our genes.
Louis de Savy says that in his medical career, he has come across every aspect of human interest and frailties be they emotional, political, social, familial, personal, health related or even international. His inspiration is that of the prolific playwright and novelist, Somerset Maughan. The Passion Gene tells a story of how a couple become lovers through their united common professional interests, a shared love of culture as well as irresistible emotional and physical attraction. It seems that their illicit life together is too good to be true, though this is overseen by an increasingly powerful tide of desire. Savy uses the knowledge he has gained in his career as well as through his writing experience to bring about a novel of political, scientific and emotional importance.
The character we are introduced to, Robin Chesham, is a successful consultant surgeon interested in the workings of genetics. He meets a young woman, Georgiana Gilmour, at an international medical conference and the attraction between the two appears to be magnetic; immediate, mutual and strong. However, there is an air of controversy where Robin is sure that he has met Georgiana before. They soon become lovers and indulge in a life together for the unforeseeable future. Soon a chance meeting comes about which opens up a secret from their past. It is revealed to Robin why he feels so drawn to Georgiana, and she to him as well. This shock of fate may challenge the couple, but it is not the last in store.
The novel is set in 1990, a turbulent year of the last decade of the 20th century. Many national and international events occurred including a Middle East War. Louis de Savy has used the culture of this time to represent how the increasing realisation that genes, which form our Nature, were overtaking Nurture, the politically engineered destruction of our Welfare System. He draws on his past experience of the workings of the NHS and acknowledges faults of society, such as a covert relationship between politicians in power and journalism. This rich and well-explored subtext demonstrate by Louis de Savy is what makes this novel more than just a romance, but a fascinating challenge to modern society.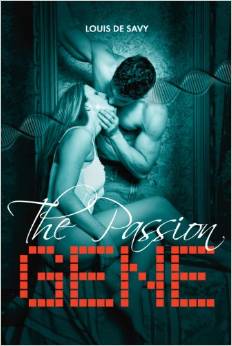 The author says: "How best getting the public interested in the mood of that time as well as in the rapidly increasing domination of genes, than to have two active and high flying professionals fall in love through the latter's power and indulging in a torrid and hedonistic relationship while analysing the response to their emotions?" Louis hints at a female sufferer whose cancer was determine by her inheritance, the victim of a familial gene. Such a tragedy then becomes intertwined with the characters' intricate relationship.
Louis de Savy has a clear passion for the workings of nature and nurture, specifically on how genetics have developed over time. His use of familiar yet complex themes is what gives this novel clarity, independence and respect.